Need legal advice Today!
Get A Free Consultation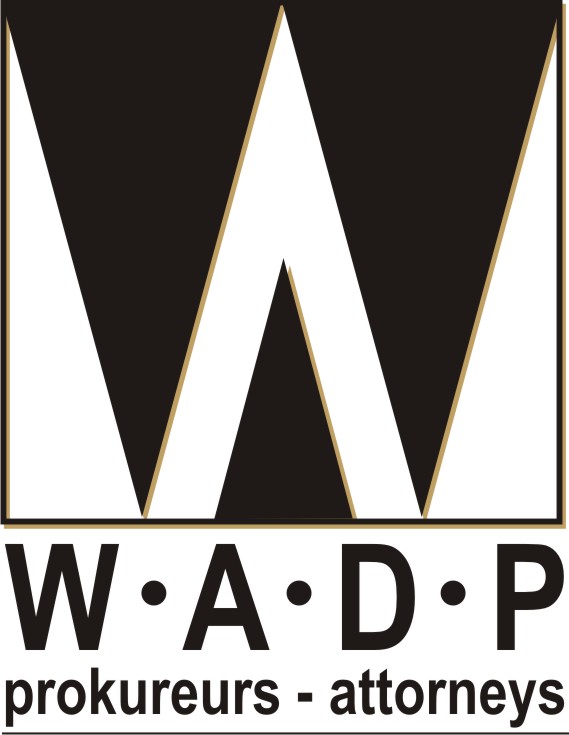 Don't Settle For Less
Our Business Mission and Goals.
W∙A∙D∙P Attorneys mission is to satisfy our customers, by forming a strategic partnership with each client, enabling the client to concentrate on core business, by providing excellent professional legal services. We aim to be innovative partners to our clients by minimising their risk, resolving uncertainties and maximising their efficiency. Our culture is one of passionate enthusiasm and an uncompromising commitment to excellence and reliability.
Our Specialties
We Can Do It All. Get In Touch For a Free Consultation
Services
What We Can Do For You
W∙A∙D∙P Attorneys offers comprehensive legal expertise in commercial law, corporate law and labour relations such as:
Related services include, but not limited, to the                  following:
Commercial Law
Terms and Conditions of Sale;

Agency – and Distribution agreements;

Shareholders agreements;

Co-operation agreements/joint ventures;

Commodity related

agreements;

Lease and Sale of Property agreements;

Supply and Manufacturing agreements;

Non-disclosure and confidentiality agreements;

Sale of assets,

sale

of businesses,

sale

of shares;

Service and Management Agreements.
Corporate Law
Conditions of Sale and Service
Employment relations
General policies
Internet and –e-communication policies
Structuring of enterprises.
Labour Law
Drafting of Employment contracts
Independent Contractor agreements
Consultancy Agreements
Dispute resolutions
Representation at disciplinary hearings and CCMA meetings
Chair disciplinary hearings
Disciplinary codes and procedures
Considering and drafting policies
Restructuring and retrenchments.
Werner du plessis
the owner of W∙A∙D∙P Attorneys which was established in 2009
He completed his B Comm (Law) degree in 1992 at the University of Pretoria, after which he furthers his academic career by obtaining a LLB degree (1994) also at the University of Pretoria. His wide field of experience includes his legal internship at Johnsen & Botha Attorneys.  He also performed the duties as a legal advisor and commercial specialist at Intellect Direct (Pty) Ltd, a subsidiary of the CIE Group (Pty) Ltd until 2005
First Floor, Block 4, Sunwood Office Park 379 Queens Crescent, Lynnwood, Pretoria
P O Box 36647, Menlo Park, 0102
Phone: 012 348 4309  Mobile: 083 453 4304
werner@wadp.co.za